Intro
Warlord Tour
2015-07-03 11:10:38
Game Modes
There are three combat modes in Dynasty Warlords: Campaign, Siege and Warlord Tour.
Warlord Tour is a ranked player mode.
From 8:00 – 24:00, the Warlord Tour is available. Ranking results are based on the attack and defense points gained throughout the day. There are a limited number of attack attempts every day. Send and receive hearts from friends to add attack attempts. Deploy corresponding troops to prepare for the battle. Since attack attempts are limited, it's better to train your alliance before joining the battle to strive for the best result.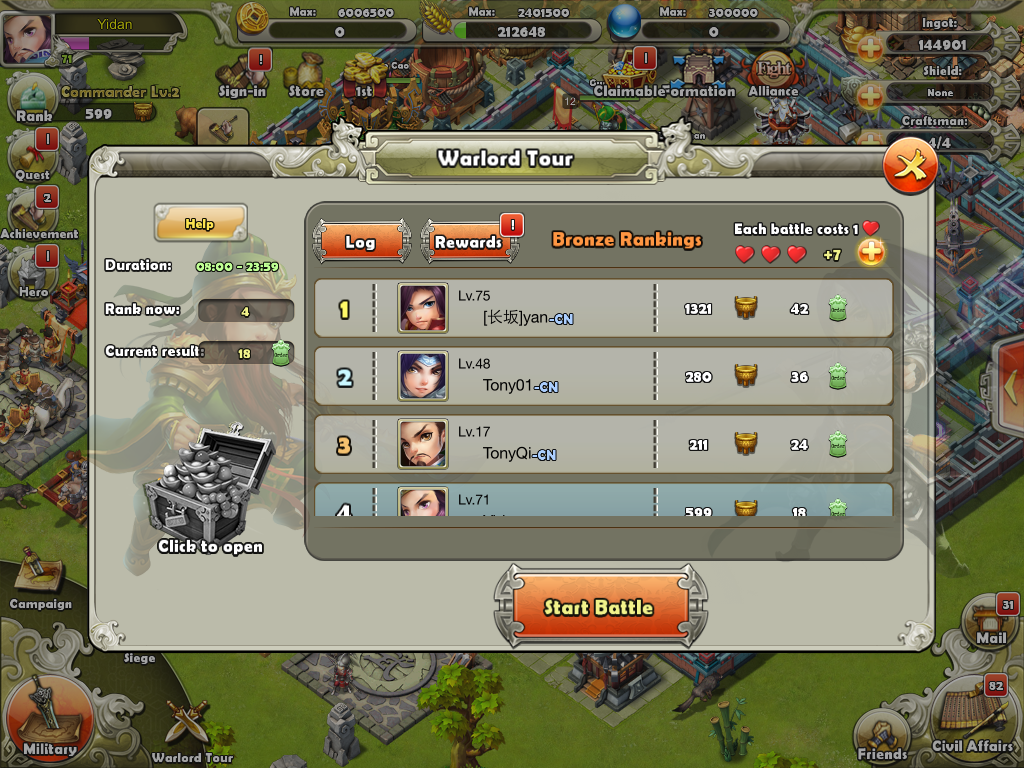 During the event, each player will be assigned to a group of players with similar abilities. Each group will have up to 200 players. Players are matched randomly and then challenge each other to win points. Players who have less than 0 points are protected from being matched. However, they can use attack attempts to earn points.
Each attack costs 1 heart.
Every day 3 hearts will be given to you. Hearts will be reset at midnight so don't forget to use them in time.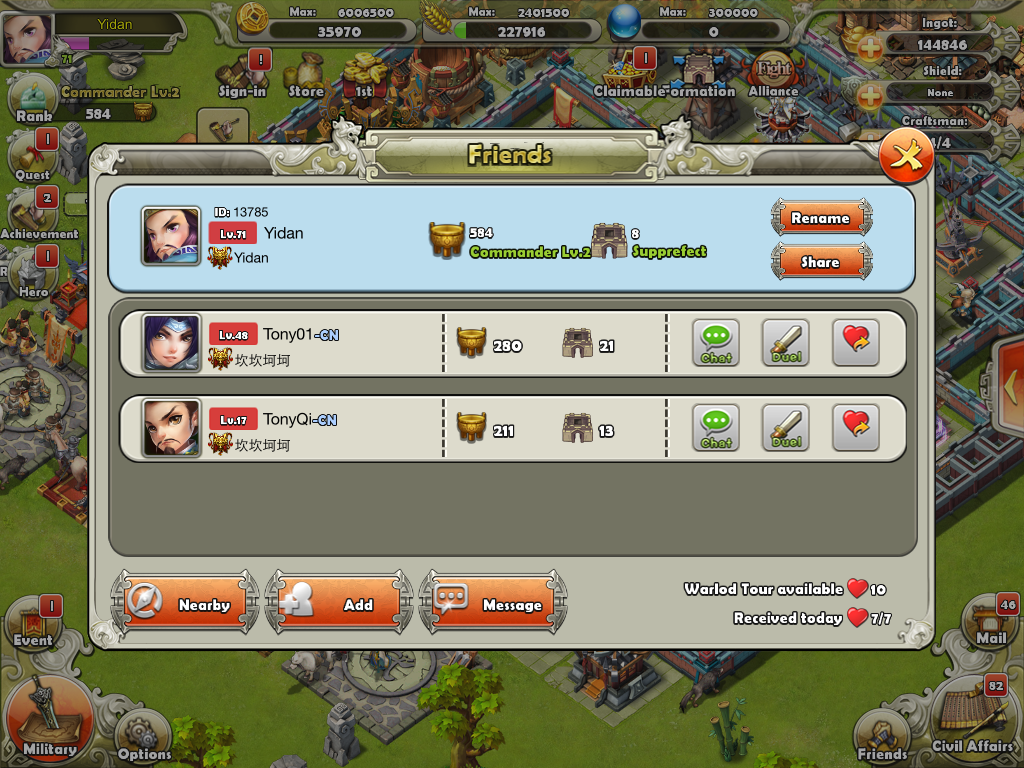 Receive 1-3 Star Heroes as rewards once completing a battle successfully.
After the event, players can still receive rewards based on their rankings.
Note: Heroes and soldiers in the Warlord Tour can take the next battle without being healed after they complete one battle.